Want to see if we are a fit?
Let's have a virtual coffee and
complimentary mini business audit
Overwhelmed, stretched too thin, unsure of what to do next
The desire to grow and scale but the thought of what that takes seems exhausting
Hesitant to let go of the reigns and delegate
Emerge from the weeds
Calm the Chaos
Re-focus on the BIG picture
Breakthrough
Strategy Session
Re-focus and create an Action Plan for the next 90 days of your business
My 90-minute, Breakthrough Strategy Sessions are formulated to assess what is working for you and what is not.
We discuss your goals, challenges, and what success looks like for your business, then we build out the next three months. You will come away with an Action Plan consisting of strategies and tools that will allow you to level up and set a course for continued growth.
We'll set specific goals to ensure your business stays on track.
90-minutes to focus on your business and the challenges you  may be facing, from Marketing to Operations and everything in between
Thorough audit of your current systems and strategies
Full assessment of your tech tools, if they suit your needs, and what you can replace to increase efficiency and effectiveness
Custom, 3-month action plan delivered to you 7 days after your session.
60-minute call – post plan delivery to review the recommendations and assess if implementation assistance is required.
One week of email support following the post plan review call
Online Business Management
Are the daily tasks of running your business preventing you from doing the things you started your business to do?
My monthly retainer packages are designed to take things off your plate so you can emerge from the weeds and move your business forward. That can take the form of marketing strategy, project management, daily operations, creating systems/operations and more..
We'll evaluate your specific business needs and goals to ensure your business stays on track.
PRICE: starting at $2,000/month
Managing your daily operations
Building and Managing your virtual team
Creating systems and automations to give you back time and create efficiencies


Documenting your business systems and processes 
Monitoring Metrics and Analysis


Revenue generating activities – strategizing and monitoring


Industry and Market research
I had started a new position and inherited a mess. I was in serious need of help, there was not enough hours in the day. I knew Gillian was the perfect person to help me make sense of the chaos and ease some of my load so I didn't burn out.
– LEEROMA LIVA
Book a complimentary business audit and we can review your current business systems and identify your biggest bottlenecks over a virtual coffee. We can get to know each other and see if working together would be mutually beneficial.
There are a number of ways we can work together. I am available on a project basis, I can create a 90 day strategy that you and your team can implement, and I offer retainer options where I will manage the implementation of the 90 day plan and beyond.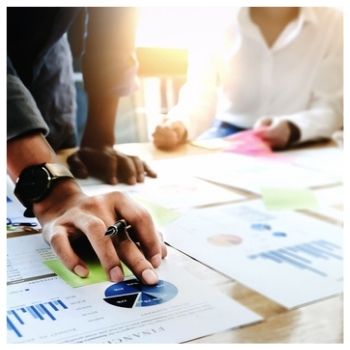 Whichever way we work together, one thing is certain, you will be more than satisfied with the results. I am results driven and don't consider my job complete until our desired results have been achieved.
Such an amazing resource!
I was so busy running my practice that I didn't have the time to keep up with my website management and strategizing on ways to grow. Gillian has been an amazing resource – from having my website updated, creating a marketing strategy and getting some systems set up for our continued success.
– Dr. J. L. Preston